November Specials
11/5-6-7
50 cents off any Pint of Soup
$ 1.00 off any Quart of Soup
11/12-13-14
$ 5.00 off Tray of 30 Shrimp (includes 1 cocktail sauce)
$ 7.50 off Tray of 50 Shrimp (includes 2 cocktail sauce)
$10.00 off Tray of 75 Shrimp (includes 2 cocktail sauce)
"No changes or substitutions"
11/19-20-21
Choice of one (1) of our 7 sauces with purchase of
Capt'n Chucky's Crab Critters "Yum"
11/27-28
50 cents off 1/2 Pint of Shrimp Salad
$ 1.00 off Pint of Shrimp Salad
Get your Thanksgiving Pre-orders in!!!
There's a little chill in the air.
That means it's Soup time!
Try our Cream of Crab, New England Clam Chowder, Snapper, Manhattan Clam Chowder, Maryland Crab, and Lobster Bisque.
We offer a wonderful fish section.
Breaded Flounder, Norwegian Salmon, Ahi Tuna, Smokey Applewood Salmon, Chili Lime Tilapia, Citrus Peppercorn Tilapia, Wild Caught Flounder, Pecan Crusted Tilapia, Nordica Breaded Flounder, Guinness Battered Cod Tenders, Coconut Crusted Tilapia, Lemon Pepper Tilapia, and Potato Encrusted Cod.
Varieties may vary based on availability.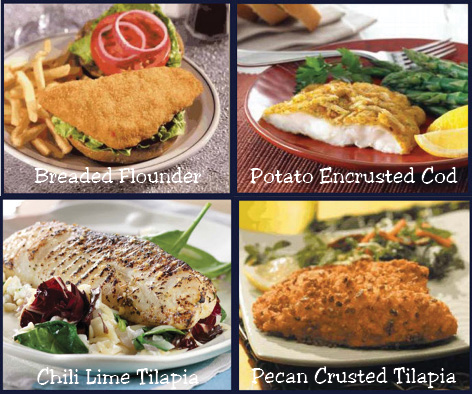 NEW SOUP!!!
Chicken Farfalle Soup
"Capt'n Chucky's own broth, gleaned from boneless chicken breast – his choice of petite vegetables and his very secret spices, finish with Italian Farfalle (Bow-Tie Pasta)."
NOT YOUR CANNED CHICKEN SOUP
Lobster Macaroni & Cheese 
(enough for 2-3 servings)