We offer a wonderful fish section for Lent.
Breaded Flounder, Norwegian Salmon, Ahi Tuna, Smokey Applewood Salmon, Chili Lime Tilapia, Citrus Peppercorn Tilapia, Wild Caught Flounder, Pecan Crusted Tilapia, Nordica Breaded Flounder, Guinness Battered Cod Tenders, Coconut Crusted Tilapia, Lemon Pepper Tilapia, and Potato Encrusted Cod
Coconut Shrimp
Colossal Shrimp with a very light coating and crispy coconut.
Heat 400 degrees, for 10 minutes
Rock Hall Delight Egg Rolls
Our delicious Rock Hall Crab Cake mixture, coated with the Captn's Orange Horseradish Sauce, rolled in an egg dough, lightly crisped.
Lobster Macaroni & Cheese 
(enough for 2-3 servings)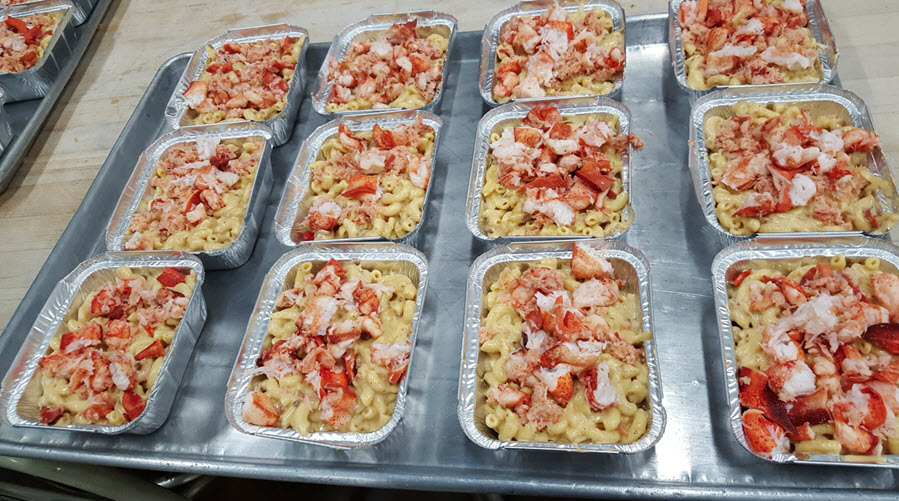 Try our new 5.5 oz. Mega Crab Cake
New items!
Breaded Crab Imperial Stuffed Mushrooms $2.49 ea.
And our popular Lobster Macaroni & Cheese (enough for 2-3 servings) $ 9.75
856-368-2722
Prosperity Liqueur Infused Cakes
The perfect item for:
Special Occasions, client gifts, special events, thank you gifts, office & teacher gifts.
We have many varieties of liqueur infused cakes from small to large. Stop by our store to see the full selection.